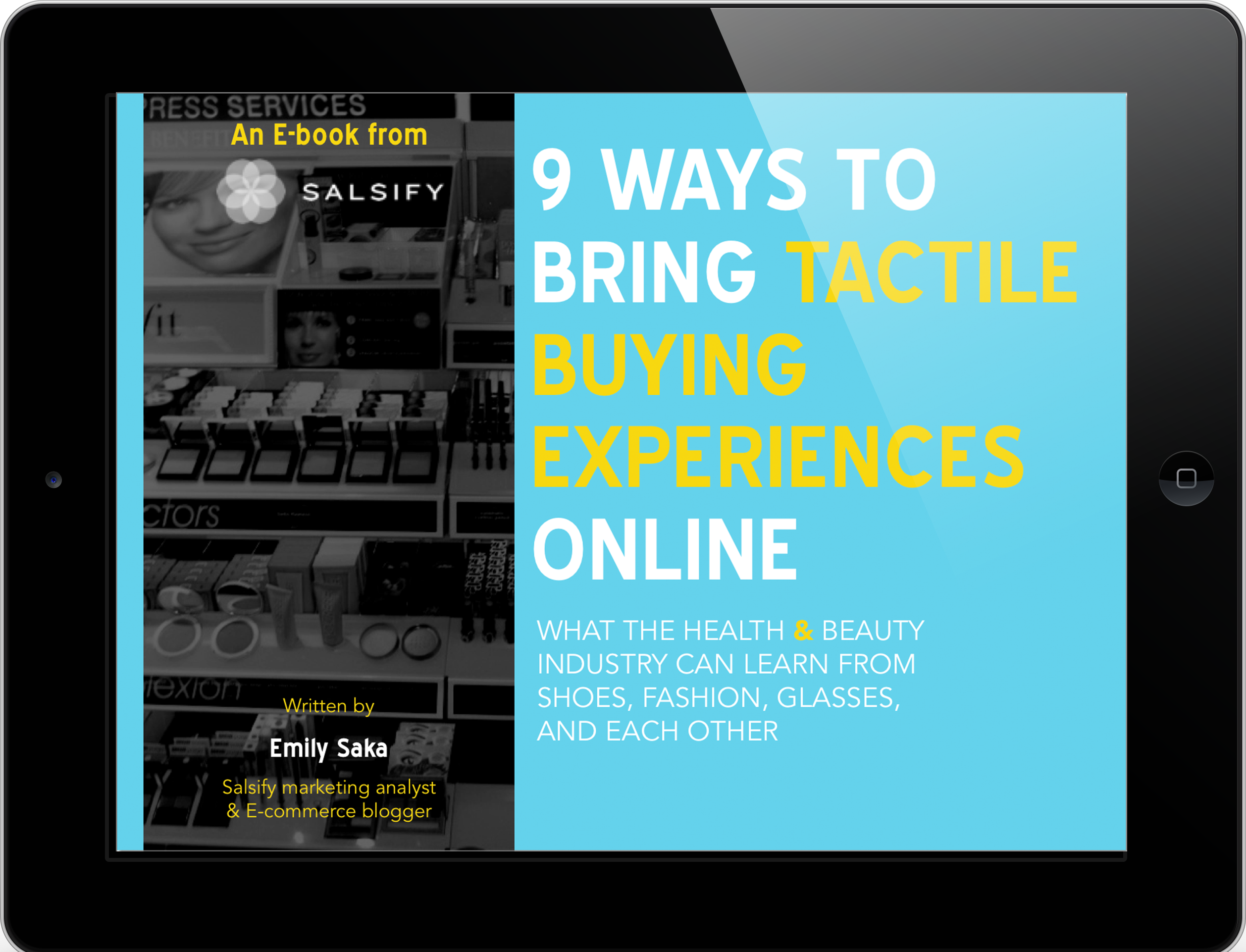 Some products – books, music, and movies – can be sold online even more easily than in-store. Others that involve a highly tactile buying experience—such as cosmetics or clothing—are much harder to adapt to online sales.

For most consumers, buying a pair of shoes without taking some steps in them, a perfume without smelling it, or a cocktail dress without trying it on is a bigger gap to cross than buying a trade paperback.

Fortunately there are some inspiring examples of companies that have managed to bridge this gap.

We've looked across industries to find inspiration for pushing e-commerce in health and beauty further. In this e-book, you will see how real-world examples of how companies have succeeded.

Have more questions? Please email us at info@salsify.com or call us at 844-SALSIFY.